Additional offers
During your stay we can offer you an additional service free of charge.
A special bonus from our partner. Advance ski rental and ski school bookings.

Ski rental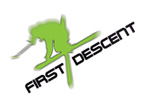 If you like to borrow skis in Gastein and you want to ski directly on your arrival, book the skis simply though the ski rental company First Descent.
Our partners will give you an additional 10% bonus of the regular prices with the Golden-Bonus-Card.
Ski school
You can also make appointments in advance with our ski school partners Freeride Gastein and Alpine- and Ski school Angerer. Both our partners will give you an additional 10 % bonus of the regular prices with the Golden-Bonus-Card.

Our tip!  Freeride Gastein
FREERIDE KNOW WHERE THE POWDER IS
Search with Freeride Gastein for the freshest powder in Gastein. The local guides will not only show you how to behave properly in the terrain, but also have good tips for the more advanced skiers in petto.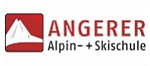 Alpine- and Ski school Angerer
Regardless if big or small, if beginners or advanced, we have the right offer for everyone. Learn with us how to ski or snowboard, improve your technique on the piste or off piste or just have fun trying out new equipment.
Outdoor activities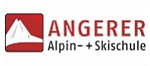 In cooperation with our partner Alpine- and Ski school Angerer we can offer you a diverse programme of outdoor activities. Summer and winter.
On offer in winter is, snow shoe walking, ice climbing, cross-country skiing, ski tours, avalanche courses, torch hiking, curling, igloo building, team games winter (snow games), tobogganing, skiing competition with award ceremony.
As well as in the summer with climbing, climbing course, steep climbing path tours, flying fox , adventure course, theme hikes, mountain bike course or guiding, archery, slack line park, Nordic walking, geochaching, gold washing, raft building, always with qualified staff from the Alpine- and Ski school Angerer.
Airport Shuttle
Rudigier Travel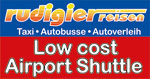 Enjoy a reliable airport transfer, Rudiger Travel it certain to bring you from the airport to your holiday destination and back. If you want a reliable and good service at a fair price, then you are right with our partner.
Transfers to Salzburg Airport, Munich, Klagenfurt, Graz, Innsbruck, Vienna, Linz, Frankfurt, Zürich.
Economy Prices      Business Prices      First-Class Prices

Low cost Airport Shuttle
8 times daily Salzburg-Gastein-Munich (there and back)
We can offer you an inexpensive transfer in a share taxi from the airport to your accommodation. (Minimum 5 people, group prices on inquiry) From € 29,00.
Care hire

Rudigier Travel
Your local care hire in Gastein
Safe in your holiday
European travel insurance - well protected

To spend your holiday in Austria is a good decision. You are well covered with the European travel insurance, because something can happen anywhere and everywhere.